News
Service Hotline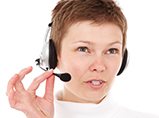 +86 21 59110625
Latest News
Location:Home > NEWS > Latest News > Workmanship with originality, who can rival it
Workmanship with originality, who can rival it
Source:Shanghai Tuomei Machinery Auto Equipment Co.,Ltd. DATE:2016-09-22 Hits:
This is the largest gear driven ride on grinding machine in the history, and it inherits Tuomei's many years's R&D and innovation spirit. We hope that TM-USO 1520 can play the unique advantage in the project from the design appearance, operation and controlling performance and working efficiency.
TM-USO 1520 is a floor grinding equipment suitable for a large-scale construction, equipped with storage battery, and convenient for handling and transport. The machine is equipped with two 15 HP motors and with grinding width 1.52M. This machine grinding efficiency is very high and it can finish the large scale construction in short time. The operation is easy and meanwhile APP project management and control provides the convenience with project construction. Integrated suction devices design substantially reduces project labor costs. The grinding head can be freely raised and lowered and it's convenient to replace tools.
The appearance of TM-USO 1520 is full of power sense like a beast to invade all things in the project. Cool and fashion, particularly focused on the details of the sense of technology. Workmanship with originality, who can rival it.