Support
Service Hotline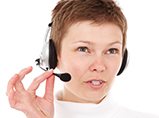 +86 21 59110625
To build a global maintenance and after-sales service center, to improve the quality of after-sales service for china-made, to meet all the needs of buyers and suppliers. Tuomei can watch the usage and debugging of mechanical equipment in foreign countries from a distance, and provide satisfactory online guidance and other services.
Tuomei Double Eagle Floor College is dedicated to teach customers how to use our mechanical products, they provide you and future customers with a lot of operating experience, any problems in the use process will become our valuable wealth of experience.
In the sales process, you can rest assured that the matter to us, your request is our criteria. You do not have to worry about the product will not use, our company's Large Technical Service Department can meet all your requirements.