News
Service Hotline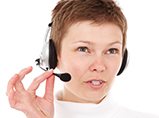 +86 21 59110625
TM-KANGAROO-a planetary running machine
Source: DATE:2020-11-12 Hits:
TM-KANGAROO, a planetary running machine which inherits TM gear-driving technology, special design for small area and home decoration, smart and convenient, easily assemble and disassemble, convenient for transportation. Use single phase 220 Voltage, need only 15A power output, It can match with the machine need and get rid of voltage limit requirements of the construction area.

Its partner TM-WOLF·S vacuum cleaner is also single phase 220 Voltage and 15A output electrical current, the height of the machine can be adjusted during construction and transportation, Remote control, make one people deal with one job. Special design automatic cleaning system, equip an air pump which can be used for cleaning diamond tools and machines any time.

Perfect Match, provide people a friendly environmental construction site. Even one worker can also handle such a project. Let's make your construction more convenient ever !