Support
Service Hotline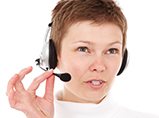 +86 21 59110625
TUOMEI after-sales service commitment measures
1, A sound after-sales service system. In order to meet the needs of customers, our company has set up after-sales Service Department since its inception. After that, after years of development, a full-time after-sales service organization, the customer service center, which has perfect system, perfect network and standardized management, has been formed, and a after-sales service network has been set up to keep information flowing 24 hours a day, to ensure the accurate and timely implementation of user requirements in place.
2.Have a professional technical service team. Over the years, our company has trained a number of professional, hard working, responsible, The Adjuster team to deal with various complex issues according to users'different needs, get to the construction site in time for treatment.
3.COMPANY POLICY: General user comments, to be replied within 2 hours. In special circumstances, no more than four hours. All complaints, after receiving complaints from users, should immediately fill in the relevant records, and within 2 hours back to the customer service center for Processing, within 4 hours to respond to users.
4. On-site instruction. When the customer requests our company to send someone to provide on-site service, the customer service center shall immediately arrange relevant personnel to arrive at the customer's construction site within 12 hours and 24 hours after receiving the customer's notification. If abroad, our company can also direct through video communication to guide customers.