Support
Service Hotline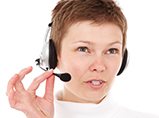 +86 21 59110625
TM has been working hard to build floor processing system since 2000 and our production base occupies nearly 30,000 square meters in Jiangsu province which is also the global biggest one for floor processing system. TM not only creates a new space for domestic and overseas floor industry, but also better satisfies market needs of domestic and overseas enterprises .
We have a three-step pre-sale service

1.Analyze the customer's location, what kind of ground needs to be handled, and what special requirements

2.Let the technician analyze what kind of product can solve the customer demand, whether need to carry on the special custom product

3.Make sure both the buyer and the seller can meet the requirements and reach a cooperation agreement

Tuomei has developed to be the global biggest CNC production base and the annual production capacity is about 5,000 pieces.
We are being converted to get the profit step by step from the product value to production capacity and make it come true that the sales cooperation areas build.
To build a global maintenance and after-sales service center, to improve the quality of after-sales service for china-made, to meet all the needs of buyers and suppliers. Tuomei can watch the usage and debugging of mechanical equipment in foreign countries from a distance, and provide satisfactory online guidance and other services.