News
Service Hotline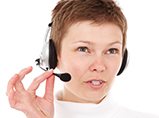 +86 21 59110625
Latest News
Location:Home > NEWS > Latest News > Construction Solution of VNA high shelf system
Construction Solution of VNA high shelf system
Source: DATE:2020-11-12 Hits:
New Infrastructure Development Strategy, the state increased the investment in intelligent warehousing logistics, promote the development trend of unmanned warehousing, greatly promoting the development of e-commerce and industry. AGV has been widely used in China's new infrastructure construction, and the introduction of VNA system has brought a rapid growth period. Further promoted the floor industry high standard construction. In this area of efficient operation, the flatness of the floor has a great demand.
However, there are often some problems in the construction process. For example, the owner invests a lot of money to introduce VNA system in order to improve the operational efficiency of the warehouse. Contrary to expectations, VNA forklifts often can not run at the designed speed, more reasons can be attributed to the poor flatness of the floor, and therefore had to limit the speed of forklifts, and stacking height of goods. This reduces the warehouse operation efficiency to a great extent, and then increases the operation cost in disguise. Tuomei company was first established in 2000, the founder of ground grinding machine gear transmission technology, has participated in the construction of the Expo China Pavilion, China's high-speed railway beam leveling construction, it is the pioneer of systematic construction of polished concrete and integral floor.
Tuomei VNA laneway leveling system is composed of the world's most advanced system processing equipment and scientific solutions. From this to achieve a higher leveling standard, by 20 years of development of the development of the United States and enterprise development, and applied to the global market
With the increase of market demand, we need to seek for systematic treatment equipment and provide customers with systematic solutions, more effective in the operation of the warehouse leveling construction and concrete optimization, to create the only international non-directional leveling and directional leveling with floor systematic construction.