News
Service Hotline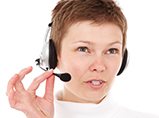 +86 21 59110625
Latest News
Location:Home > NEWS > Latest News > Dancing with the machine, giving you a different experience
Dancing with the machine, giving you a different experience
Source:Shanghai Tuomei Machinery Auto Equipment Co.,Ltd. DATE:2016-10-11 Hits:
In early 2016, Tuomei launches TM-DOLPHIN edge grinder according to industrial and commercial ground refined treatment. Its small type, high efficiency and good operation performance get the favor and hot concern of the industrial professionals and international market in short time.
DOLPHIN (Dolphin) machine makes the excellent effect of edge and corner refined treatment and high process efficiency that reduce the technical expertise threshold of floor refined treatment. More construction parties make the original inefficient and difficult edge and corner treatment to become an ordinary popular construction technology through using professional edge and corner treatment equipment Dolphin.
Meanwhile through using the Dolphin equipment, we offer the customers nearly 20 times work efficiency and customers get more projects and create a lot of classic cases. Each item machine design originates from the our pursuit of perfection and the details and from that we always stand on the customers and fully consider the needs of customers.
In order to further serve our customers group, we will share the Dolphin operation function and usage method with everyone.
Dancing with the machine, let us complete the most consuming work process in a pleasant atmosphere.