Products
Service Hotline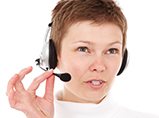 +86 21 59110625
TM-Shark-concrete laser screed machine
TM-Shark concrete laser screed machine.
The driving system of the machine is completed by the hydraulic system. The body is made of aluminum alloy, which reduces the weight of the machine and facilitates the construction of projects under different working conditions.
The laser system and hydraulic system of this machine are selected from internationally renowned quality suppliers to ensure the stability of the machine.
The fuselage is equipped with unique suspension system, horizontal sensing device and timely adjustment of fuselage level to ensure the construction quality of the machine in the project. It can be equipped with narrow and wide tires, which can be applied to the construction of concrete paving on the double-layer bi-directional steel structure.
SHARK was born in 2016. SHARK is a small concrete leveling equipment developed by Tuomey since the first concrete laser leveling machine was developed in China in 2010. This machine is easy to operate, highly efficient, small and lightweight, and can meet various construction floors.
The machine is integrated with hydraulic control system and laser control system, combined with the working environment of concrete, with the help of tuomei's own r & D team and processing equipment, a carefully designed paving and leveling equipment can meet the market demand, in order to play a unique advantage in the project, to create greater value for customers.
Technical parameters

Description

Applications

Projects
TM-SHARK Technical Parameters
| | |
| --- | --- |
| Engine | 14HP-American brand KOHLER |
| Width of head attachment | 3m(Standard equipped head attachment) |
| Concrete leveling thinckness | 30cm |
| Laser control system | (German brand MOBA) |
| Hydraulic system | Full propotion control |
| Overall width | 1.0m(Outside of drive wheel) |
| Overall length | 2.8m(Connecting head attachment) |
| Overall height | 1.2m(Top of seat) |
| Overall weight | 420kg |