Products
Service Hotline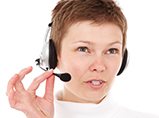 +86 21 59110625
TM-WOLFS vacuum cleaner
TM-WOLF·S vacuum cleaner is single phase 220 Voltage and 15A output electrical current, the height of the machine can be adjusted during
construction and transportation, Remote control, make one people deal with one job. Special design automatic cleaning system, equip an air
pump which can be used for cleaning diamond tools and machines any time.
During the construction of polishing concrete,TM-WOLF′S is a necessary equipment
for dry grinding. For the traditional technology, the operator had to travel between different equipments, frequently turn on and turn off the vacuum equipment, lead tothe waste of time and energy. This type machine add remote device, make theoperation easier, at the same time, equip with automatic blowback device, convenientfor cleaning the diamond tools, plates and machine. Clean up the operator himself aswell. For the operating detail, do a lot of warm design. TM-WOLF′S, you worth to have it.
Technical parameters

Description

Applications

Projects
TM-WOLF'S technical parameters
| | |
| --- | --- |
| MOTOR | 2.8KW 3.8HP |
| VOLTAGE | 3 phase 220V/380V/460V |
| AMPERE | 12.8A-24A |
| MAX AIRFLOW | 400m³/h |
| WEIGHT | 330 lbs / 150 kg |
| LENGTH | 35.43 in / 900 mm |
| WIDTH | 22.44 in / 570 mm |
| HEIGHT | 47.24 in / 1200 mm |