Download
Service Hotline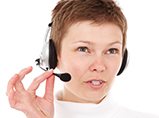 +86 21 59110625
TM-USO1520 RIDE ON FLOOR GRINDING POLISHING MACHINE
Source:Tuomei Machiery DATE:2020/12/03 Hits:
Born in 2009, TM-USO, the first global gear-driving ride-on grinding machine, is a reformist breakthrough for floor grinding machine. Merging grinding and dusting together. Equipped with high power motor and hydraulic driving device, it can effectively improve machine working efficiency and apply in large area floor grinding. This machine can save labour force. Easy to handle and equip with laser preparation equipment, it can largely improve floor preparation standard and lead the floor grinding machinery develop into intelligent, integration and efficiency.
TM-USO acknowledges laser control system grinding construction, which can control the flatness in the range of 4m±2mm. This machine has a high degree of automation. It can reduce labor working strength and increase working efficiency.
According to different hardness construction floor, this machine can choose planetary grinder and single operation grinder. Under the premise of guaranteeing project quality, it can largely increase the working efficiency. For first step super-flat grinding, it can reduce the losses of the follow-up abrasives and lower the grinding cost.
For the base grinding of concrete, it will reach a higher flatness, meeting the construction demand of PVC rubber flooring, avoiding the problem such as the hollowing and cracking and improve the flooring compressive strength.
TM-USO 1520 YouTube link:TMUSO1520