Download
Service Hotline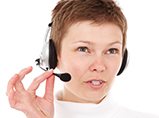 +86 21 59110625
Company Video
Location:Home > Download > Company Video > Professional grinding and polishing equipment Shanghai Tuomei Machinery
Professional grinding and polishing equipment Shanghai Tuomei Machinery
Source:Tuomei Machiery DATE:2020/11/12 Hits:
CORPORATE CULTURE
Rellies on the enterprise own ability to promoting the industrial development
Tuomei has been focusing on the development of the latest equipment and related technology in the industry abroad, according to the needs of the industry at home and abroad, to create products and applications to adapt to the domestic and foreign markets. Tuomei not only focus on hardware facilities R & D, more attention to the industry application technology and cultural popularization, to guide the healthy and orderly development of the industry.
The pragmatic innovation provides for the customers with most competitive equipment
Being realistic and pragmatic, Down to Earth is the key to the development of Tuomei. Tuomei company has been paying close attention to the development of the industry, doing a good job of basic research, striving for the "truth" of enterprise development, highlighting the development ideas and measures in line with the company's reality, and ensuring the "reality" of enterprise development.
After years of unremitting innovation, Tuomei has successively owned a number of patented products in the industry in the country, constantly promoting the development of the industry, effectively extending the flexibility of the industry to innovation, ensuring the vitality of the enterprise, and creating the foundation for innovation, always provide customers with the most competitive mechanical equipment.
Coexistance co-prosperity with customers, challenge the world, create the future
On the basis of quality, Tuomei is eager to meet the needs of customers and wants to meet their needs. Tuomei strives to make new contributions to customers in product development and technology application, and to promote the healthy development of the industry. Strive to product intelligence, integration, efficient, science and technology innovation as the leading, to solve the bottleneck of industry development, for customers to open up adequate development space.
Create international brand with premium competitive production cost
Tuomei company has been striving to maximize the product scale, the most advanced equipment, the most complete specifications, the use of full numerical control production processes and robot automated production system operations, to "unmanned production" mode, reasonable control of human costs, while ensuring product capacity and unified control standards, in order to create high-quality products, establish a solid foundation for international brand excellence.
In the 21st century of economic globalization, with the development of China's flooring industry and the rapid popularization of its culture, the flooring industry has become increasingly prosperous today, mechanical Equipment Integration, high-efficiency, intelligence, will become the mainstream of the times, in order to better meet the needs of the market, we must introduce high-end technology, strengthen R & D efforts, provide systematic floor treatment equipment.
FACTORY INTRODUCTION YouTube link: TUOMEI