Download
Service Hotline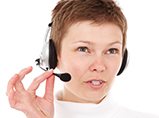 +86 21 59110625
The Introduction of Tuomei Machinery
Source:Tuomei Machiery DATE:2020/11/12 Hits:
The world's first gear drive planetary grinding head ground grinding machine was born at the end of the 20th century, its use of hand-built gear drive way, completely changed the ground ground grinding machine history by belt drive single situation. This innovative design not only revolutionized the ground grinding machinery of the world, but also made the ground industry one of the most competitive enterprises —— Foshan, Shanghai, at the same time, it has established a leading position in the international industry!
More than 10 years of experience has transformed Shanghai Tuomei into a modern integrated enterprise integrating production, R & D, sales, import and export. In 2010 with the United States Creation Machine Company reached strategic cooperation, the introduction of foreign advanced concrete laser leveling Machine, concrete laser grinding Machine, the first to improve the system in the industry supporting equipment. In order to ensure our service quality, we have established two production bases in China, covering an area of 30000 square meters, the production scale ranks one of the three largest manufacturers in the world, to ensure the leading manufacturing level in the international flooring industry!
We are the first to introduce foreign high-tech processing equipment, using full CNC production processes and robot automated production system operations, to "unmanned production" mode. The company's main products are concrete laser leveling machine, concrete laser grinding machine, concrete laser cutting machine, remote control and hand grinding machinery and industrial dust collection equipment and other floor engineering equipment. Leading the development of the industry, developing China's creativity! Tuomei is responsible for China's floor equipment manufacturing level and product research and development mission. To build the top brand of the international floor industry equipment is the unswerving pursuit of Tuomei!
TM in 2018 World of Concrete YouTube Link:TUOMEI