Products
Service Hotline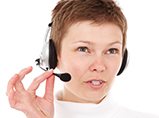 +86 21 59110625
TM-LASER CAMEL:LASER MILLING GRINDER
TM-LASER CAMEL is the world's first laser milling grinder. During the 20 years of our development, we have been focusing on the issue of floor
flatness, hoping to solve the floor flatness effectively through the strength of research and development. This is a long process for TM company,
from China first concrete laser screed machine, to the first laser grinding machine. Today we solemnly launched for you the world's first laser
milling grinder.
This machine can effectively solve the problem of flatness, and at the same time, it has intelligent detection and efficient construction. We can
solve the problem of high-shelf aisle, AGV trolley and hovercraft handling floor flatness through this equipment, and meet its operating
standards. Through the laser milling grinder, we can be directly applied to the floor treatment, saving the second leveling of the pavement work.
Also we can be applied to the treatment of the base surface, to solve the problem of the terrazzo base flatness, improve the decorative effect
of the floor. The birth of TM-LASER CAMEL will lead the floor industry to higher floor flatness standard.
1819
Technical parameters

Description

Applications

Projects
TM -CAMEL Technical Parameters
| | |
| --- | --- |
| MOTOR | 15KW 20HP |
| VOLTAGE | 3 phase 220V/380V/460V |
| AMPERE | 30A-40A |
| WORKING WIDTH | 25.20 in / 640 mm |
| MILLING DEPTH | 0-1.18 in / 0-30 mm |
| DISTANCE TO WALL | 1.57 in / 40 mm |
| WEIGHT | 1807.79 lbs /820 kg |
| LENGTH | 83.86 in / 2130 mm |
| WIDTH | 31.50 in / 800 mm |
| HEIGHT | 47.24 in / 1200 mm |
| REVOLUTION | 180 rpm |
| ROTATION | 1100rpm |